Welcome to Haus Kirchgasser in Untertauern!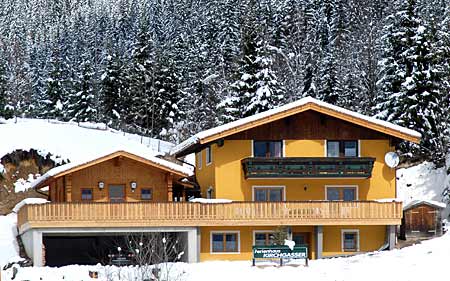 View of the house in WINTER - the Kirchgasser Holiday Apartments in Untertauern ALSO for YOUR summer vacation!
Holidays in Untertauern - close to the high-mountain ski area of Obertauern, with snows you can always count on - at a house in a sunny setting, close to the bus stop with outstanding connections to Obertauern and the Salzburg Amade Sports World!
Holiday apartments for 2 to 8 people
Our apartments in Untertauern provide room for 2 to 8 people and feature bath or shower/WC, fully equipped kitchen, bed-sit room and/or bedroom, cable TV and occasionally a balcony.
Please note: Bed-clothes at hand, towels and dishtowels please bring along yourself!!







Click = for a larger view

See more Obertauern pictures in our photo gallery