Welcome to Haus Kirchgasser in Radstadt!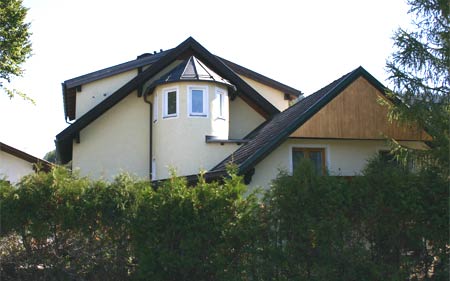 View of the house in WINTER -the Kirchgasser Holiday Apartments in Radstadt.

Kirchgasser Holiday Apartments in Radstadt for YOUR summer & skiing vacation!
Holidays in Radstadt - wonderfully close to the exceptional snows of the Obertauern high-mountain ski area - right here at our house in Radstadt, a sunny setting close to the bus stop, with outstanding connections to Obertauern and the Salzburg Sports World - in the midst of the Ski Amade, Austria's biggest ski alliance!
Holiday apartments for 2 to 8 people
Our apartments in Radstadt provide room for 2 to 8 people and feature bath or shower/WC, fully equipped kitchen, bed-sit room and/or bedroom, SaTV.

Please note: Bed-clothes at hand, towels and dishtowels please bring along yourself!!

On request, we are also happy to offer you comfortably and superbly equipped rooms incl. breakfast, guest kitchen and lounge.







Click = for a larger view

See more Radstadt pictures in our photo gallery